The Wave Oversight Team


---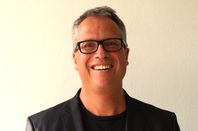 Kurt Kettner-Borough is from California and married to Melanie. His main areas of responsibility are leadership, the communication of God´s Word and raising up others with a similar gifting.
---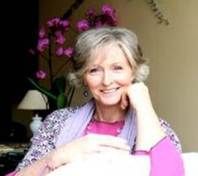 Melanie Kettner-Borough, a Brit born in Kenya and married to Kurt. Her main areas of responsibility are co-leading and growing the worship team and pastoral and children´s ministry.
---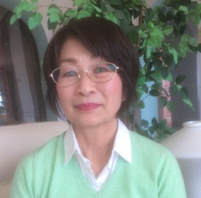 Yoshiko Brewster is from Japan and married to Ken. Her main areas of responsibility are the Wave finances and welcoming new visitors.
---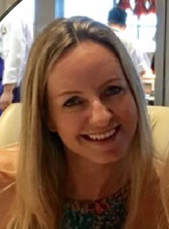 Christi Yendi is from South Africa, married to John. Her areas of responsibility are leading the Wave Cafe Team and Set-up Team (making sure everything is ready and in place before and after our meetings) and the Welcome Team.
---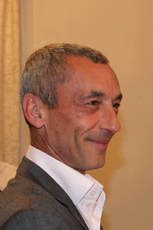 Dominic Kennedy is from the UK, married to Virginia. His areas of responsibility are leading the Sound and Media Team, the Music Workshop Group, Co-Leading of Worship Groups and is a dynamic part of The Wave Talk Team.
---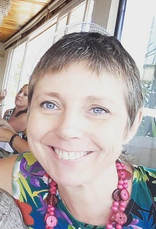 Virginia Kennedy is from the UK, married to Dominic. Her areas of responsibility are co-leading the Women´s Dinners, posting announcements on Facebook, and distributing bags filled with resources given to people who have been diagnosed with cancer.
---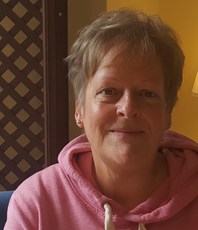 Elizabeth (Lizzie) De Graeve is from the UK and serves as our team organizer and keeps us beautifully synchronized and on track. Her main areas of responsibility are Home Groups (LIFE groups) and the Prayer Team (a team that is available to minister to people primarily on Sunday mornings)




---
---
Kurt & Melanie Kettner-Borough Founders of the Wave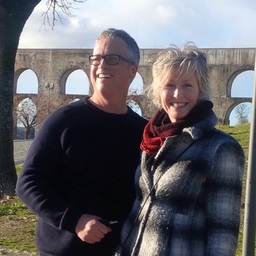 Kurt & Melanie Kettner-Borough have been married for 28 years and have two children Kyle (23) and Lauren (20). They have been living in Spain for over 13 years and involved in full time Christian work for over 25 years. Kurt headed up a Bible College in South Africa for 7 years, was a founder and director of Mission San Diego & Beyond. Together with his wife, pastored Grace Church in San Diego, California for 7 years. Called to Spain with a short 2 years pastoring Torremolinos Evangelical Community Church and then helped kick start an English/Spanish Church in Alhaurin de la Torre. Five years ago they started a church in a challenging area, and now pastor Puerto Banus Christian Center (The Wave).
kurt holds a postgraduate degree from the Baptist Theological College of Southern Africa and was ordained by the Evangelical Methodist Church in the USA. He could be described as an Evangelical charismatic, but then again he dislikes labels. Kurt is a competent classical guitarist with a CD released 3 years ago
' Light from a Dark Place'.
He has enjoyed restoring a little ruin in the Spanish countryside over the past 6 years which was finally completed in the summer of 2013 as an intimate retreat centre called Cortijo Sillar Baja.
Melanie has been working alongside Kurt for almost 25 years. Her background is in theatre and TV. She is a professional singer and voice coach. In South Africa she was the presenter of
'Lifestyle
' a Christian magazine, news programme on National Television. She also performed in the opera and ministered throughout South Africa singing contemporary Christian music. She has a passion leading people into the presence of God through worship.
Our Vision: What We Dream
We dream of Puerto Banus, infamous as a major European centre for partying, prostitution, mafia and drugs becoming famous as a
"Port of Praise"
reflecting God´s love, fullness of life and exuberance of spirit and no longer as a
"Port of Abuse."
We dream of every person becoming part of a family that loves each other, believes in each other, accepts each other, encourages each other, does life together and helps each other discover our passion "element, gift, talent," develop it and use it to make a difference inside and outside our family.
We dream of
numerous small groups "LIFE Groups" meeting throughout the Costa del Sol in homes and other places; committed to each other in friendship, progress and joy as they study and apply the wisdom of God´s Word to their lives.
We dream of spreading the wonderful message of God´s love and dreams for people through a constant life-giving, creative presence in the streets of the Port; of teams, throughout the world, coming to help us, of having our own building spacious enough to have a cafe that is always open, a youth hangout, concerts, impactful seminars and courses, a bookshop, creative arts training and enough space for hundreds of people to come together for our Sunday morning and evening English and Spanish speaking gatherings.
We dream of giving birth to numerous churches throughout Spain and the world.
Our Values: What Matter to Us
We Believe that every person, Christian and non-Christian alike, is valuable to God and to His Kingdom.
We Believe that "doing church as a team" is God's design for effective ministry.
We believe that a simple presentation of Jesus Christ in creative ways will impact and transform lives.
In Keeping with the Great Commandment, we believe every member should commit to a lifestyle of consistent spiritual growth with honest accountability.
We Believe that every member is a minister who has been given gifts to be discovered, developed, and deployed.
We Believe that God is worthy of our very best.
We Believe that genuine love and caring relationships are key to the life of every endeavor.
We Believe that the most effective evangelism happens through people inviting people.
We Believe in identifying and training emerging leaders who are fully committed to Christ and who will reach their generation with the Gospel.
What We Believe
The one true God who lives eternally in three persons—the Father, the Son and the Holy Spirit.
The love, grace and sovereignty of God in creating, sustaining, ruling, redeeming and judging the world.
The divine inspiration of the Old and New Testament Scriptures, which are the written Word of God—fully trustworthy for faith and conduct.
The dignity of all people, made male and female in God's image to love, be holy and care for creation, yet corrupted by sin, which incurs divine wrath and judgement.
The incarnation of God's eternal Son, the Lord Jesus Christ—born of the virgin Mary; truly divine and truly human, yet without sin.
The atoning sacrifice of Christ on the cross: dying in our place, paying the price of sin and defeating evil, so reconciling us with God.
The bodily resurrection of Christ, the first fruits of our resurrection; his ascension to the Father, and his reign and mediation as the only Saviour of the world.
The justification of sinners solely by the grace of God through faith in Christ.
The ministry of God the Holy Spirit, who leads us to repentance, unites us with Christ through new birth, empowers our discipleship and enables our witness.
The Church, the body of Christ both local and universal, the priesthood of all believers—given life by the Spirit and endowed with the Spirit's gifts to worship God and proclaim the gospel, promoting justice and love.
The personal and visible return of Jesus Christ to fulfil the purposes of God, who will raise all people to judgement, bring eternal life to the redeemed and eternal condemnation to the lost, and establish a new heaven and new earth.
---